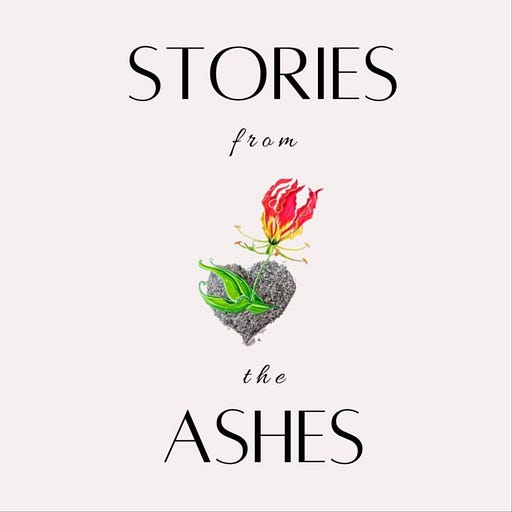 Sep 5 • 55M
017 Favorite Autumn Books & 9/11 Stories That Make Ambre Cry
Harvest time, blowing leaves, sweet sister books, and water rescues
Ambre is a founder of the Reshelving Alexandria Community on Facebook. Amanda and Ambre are real life friends and together curate and facilitate resources for Reshelving Alexandria such as the Literary Database and this podcast. They love discussing books and stories from their lives together. They love to share stories in all their formats because stories have the power to shape and change hearts and minds.
Find a free literary database containing books we've discussed on the podcast here:
Links on our website are often affiliate links- they don't cost you any extra to use but they greatly help support the costs of running this site.
Thank you- we truly appreciate it!
---
Featured books in this episode:
"Her pleasure in the walk must arise from the exercise and the day, from the view of the last smiles of the year upon the tawny leaves and withered hedges, and from repeating to herself some few of the thousand poetical descriptions extant of autumn--that season of peculiar and inexhaustible influence on the mind of taste and tenderness--that season which has drawn from every poet worthy of being read some attempt at description, or some lines of feeling."
― Jane Austen, Persuasion
---
Thank you for spending time with us! Please join the conversation in the comments below!
Do you have any autumn chapter book recommendations for Ambre?

What are your favorite fall picture books?
---
-If your kids/teens have a book they would like to pitch to our community, please submit their brief reviews to StoriesFromTheAshesPodcast@gmail.com. Include their first name, last initial, and age. Thank you! (It's absolutely fine to submit a review for a book we reviewed already in an episode- we want to hear their voices!) If their review is aired we'll send them a sticker!
GIVEAWAY DETAILS: For every 5 reviews left, we will give away a book recommended on one of our podcasts! To enter, leave a review on your podcast player of choice or in the comments here and email StoriesFromTheAshesPodcast@gmail.com!