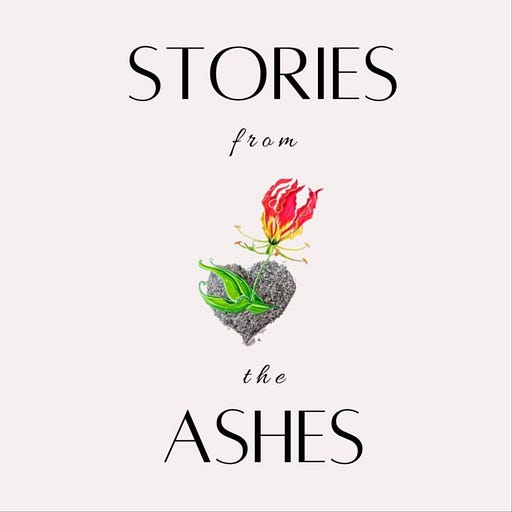 Jul 31 • 59M
S2E6 Ambre's "Eldar" daughter: an Interview with Inara Sautter
or... Unique names, Family device usage, Neurodiversity, and LotR as therapy
A Reshelving Alexandria podcast where we pontificate on good books and the stories that define and refine us. Join Ambre and friends as they discuss what they're reading and interview others in the literary world. We talk stories in all their forms because stories have the power to shape and change hearts and minds. https://www.reshelvingalexandria.com
Our Guest:
Inara Sautter is Ambre's eldest ( as a Tolkien fan, she prefers Eldar) daughter, a writer, and the lead producer of the Stories from the Ashes podcast.
She joins Ambre in this episode to share her experience growing up with dyslexia, her joy in being a reader, her thoughts on family read alouds, and her journey thus far as a writer (among other things!).
Her delightful short story fan fiction on the characters of The Lord of the Rings taking a day trip to the strip mall can be found here: The Fellowship, a Minivan, a Leaf Blower, and a Few Doughnuts.
---
---
If you would like to leave Inara a tip for making these podcasts possible, you may do so here. Just leave a note that it's for her and she will send you many thanks as she gleefully enlarges her Tolkien shelf. On her behalf- thank you!
---
Books Recommended in this Episode:
Due to the frequency with which Inara is asked for book recommendations by community members, we have given her her own List on the RA Amazon storefront. All of the following titles can be found there along with other books she loves!
---
Resources Recommended:
Inara listened extensively to books through our Audible subscription as a pre-reader and has barely slowed down now that she's a confident reader.

Audible is currently offering a 3 month free trial for new members. Click here to check it out!

To discover more books that we've read and recommend, check out our free Living Books Literary Catalogue of good, true, and beautiful books for your family.
Subscribe now and never miss a free booklist, article, or podcast! Join our community of book lovers!